Jayne loves a challenge!  She and her team of four, in our huge (it has to be) sewing workroom match, cut, stitch and finish the most beautiful window treatments from the simplest Roman Blind to extravagant swags and tails for the grand Georgian drawing rooms that Bath (our nearby World Heritage City) is famous for.  Jayne, Ali P, Aly C, Jacqui and Jo have over 150 years of sewing experience between them.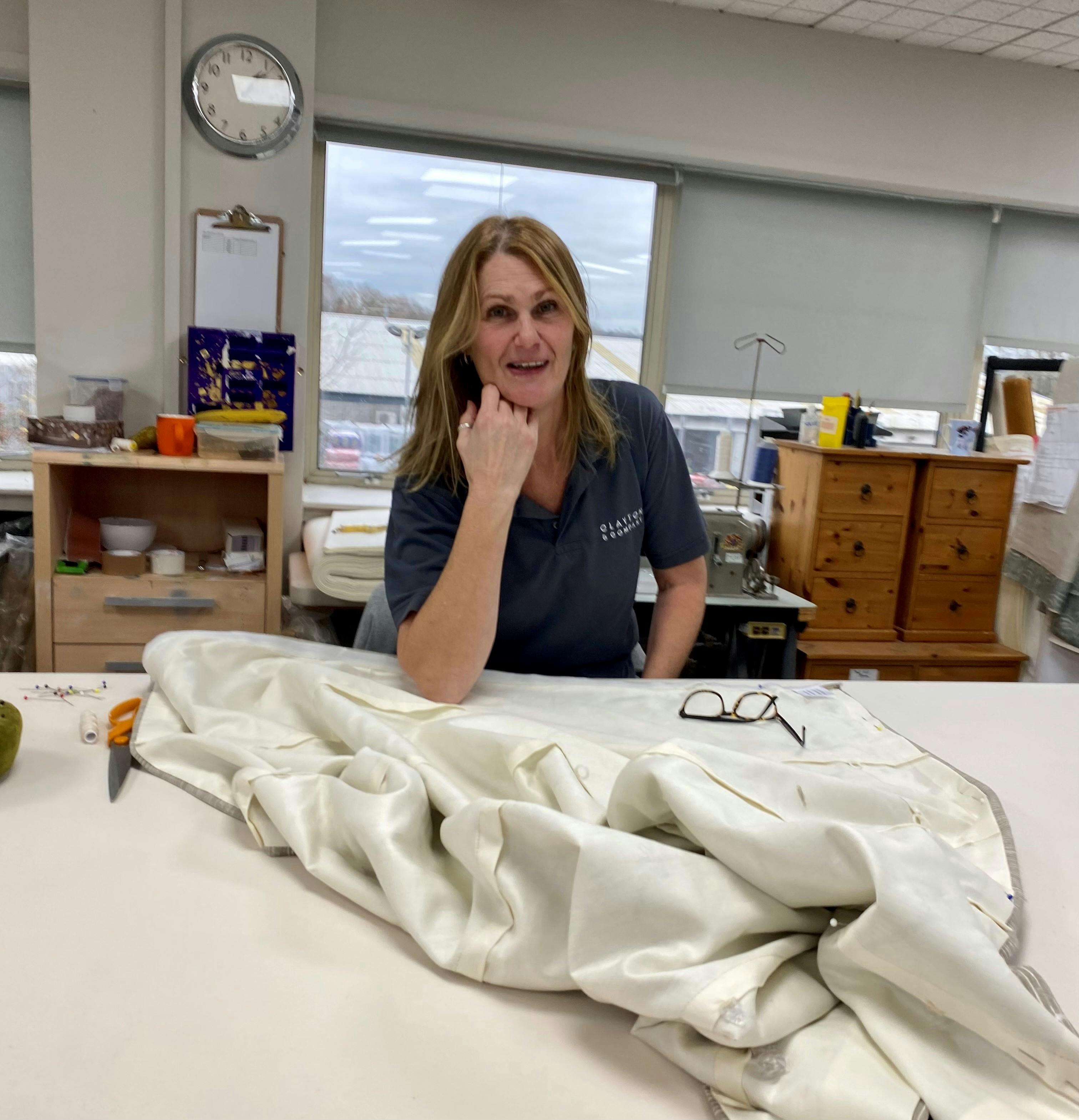 Q.  How involved are you in the design of window treatments and in advising the designers on the best solution for their particular jobs? 
A.  Jayne, as team leader, is very involved in working out the style of the window treatments for each project with the designer – fabrics are costly and her expertise in calculating the correct amounts required is vital to the profitability of the business.  Once she has worked out how the job needs to be tackled the work is shared out amongst the team.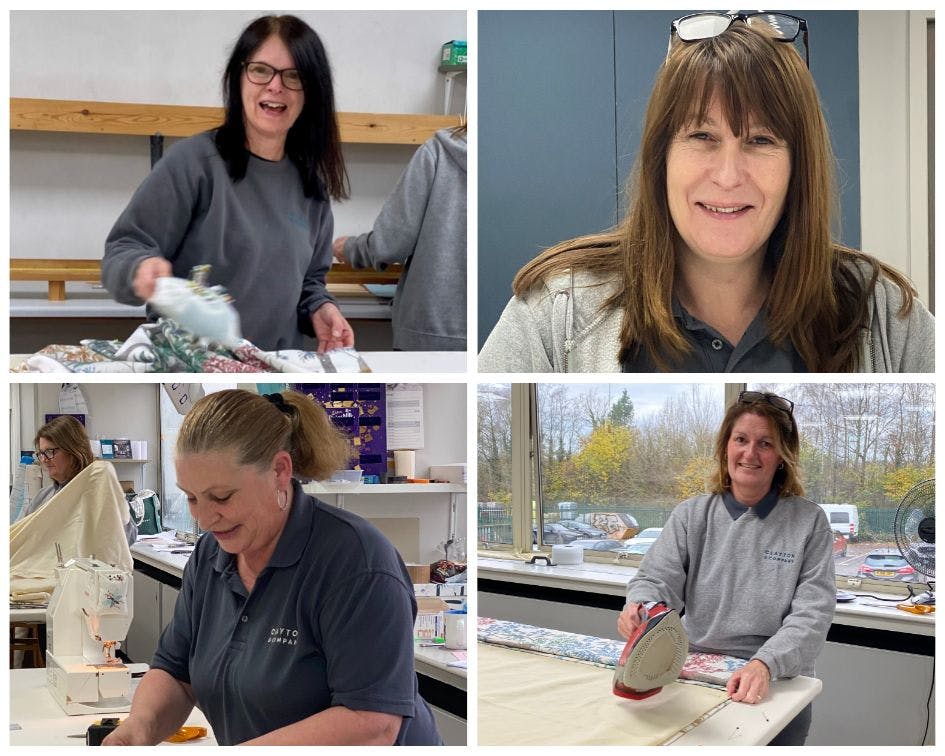 Q. Do you ever make small scale samples to see how they work?  Matching patterns precisely is a real skill – do you still find this a challenge?
A.  Yes, small samples of some work, like complicated pelmets for instance, can be useful.  The challenge of matching patterns never goes away because there are an infinite variety of designs, and all the girls agree that it makes the job more interesting and rewarding.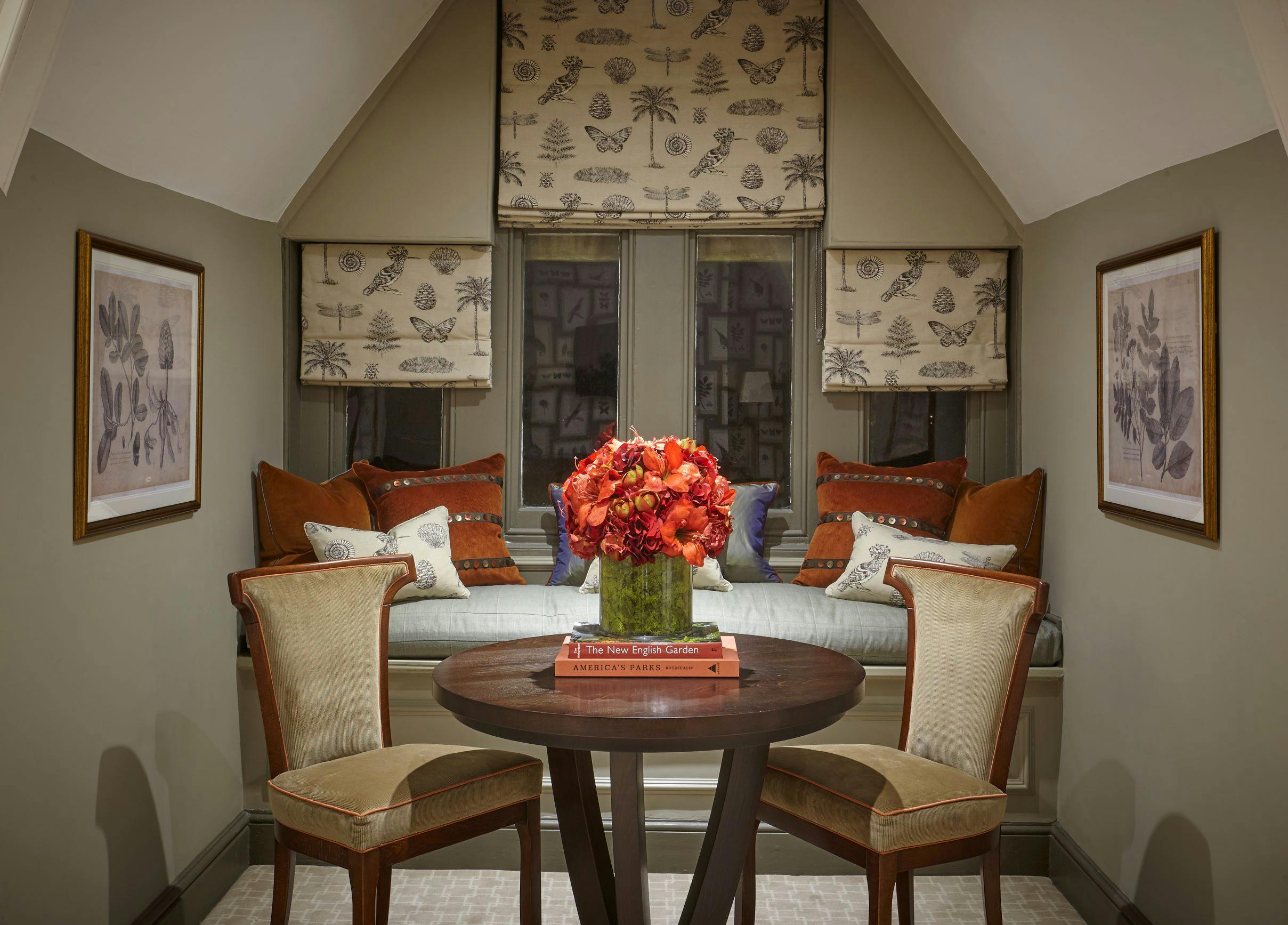 Q.  There are endless fabrics and trimmings available – are you still excited by new designs and trends? 
A. A resounding yes from everyone.  They all love colour and pattern and look forward to the new ranges when they are launched and the new sample books arrive.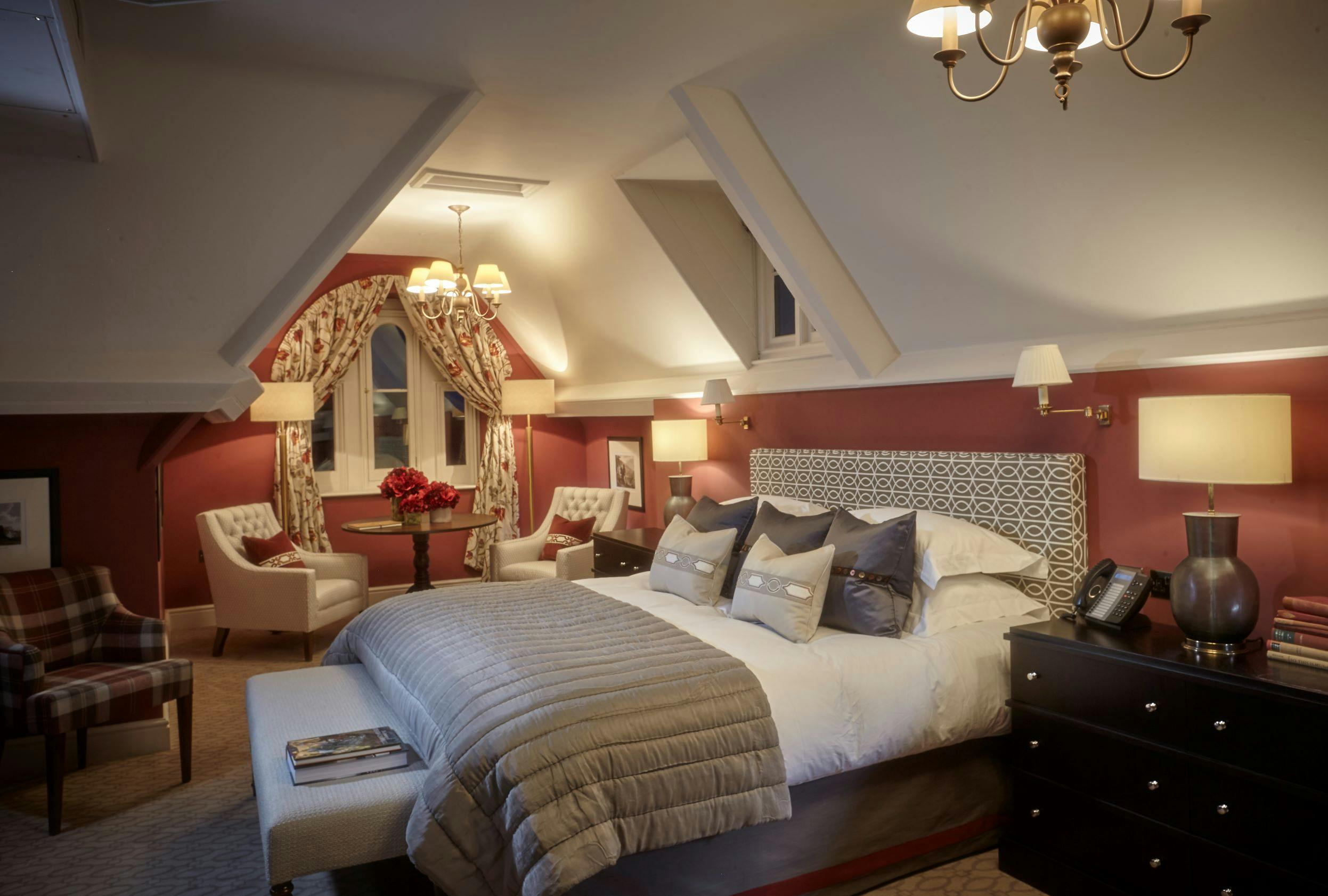 Q. What are the most ambitious projects you have tackled?
A. Jayne remembers making a Magic Roundabout bed with a canopy and shaped box plant pelmets for a private client.  Jo loves making roman blinds and cushions and Ali P has made her fair share of impressive swags and tails for luxurious homes and hotel interiors.  Jacqui and Aly C groan at the thought of huge 10 width curtains and heavy interlinings, but they all love working with beautiful fabrics and colours.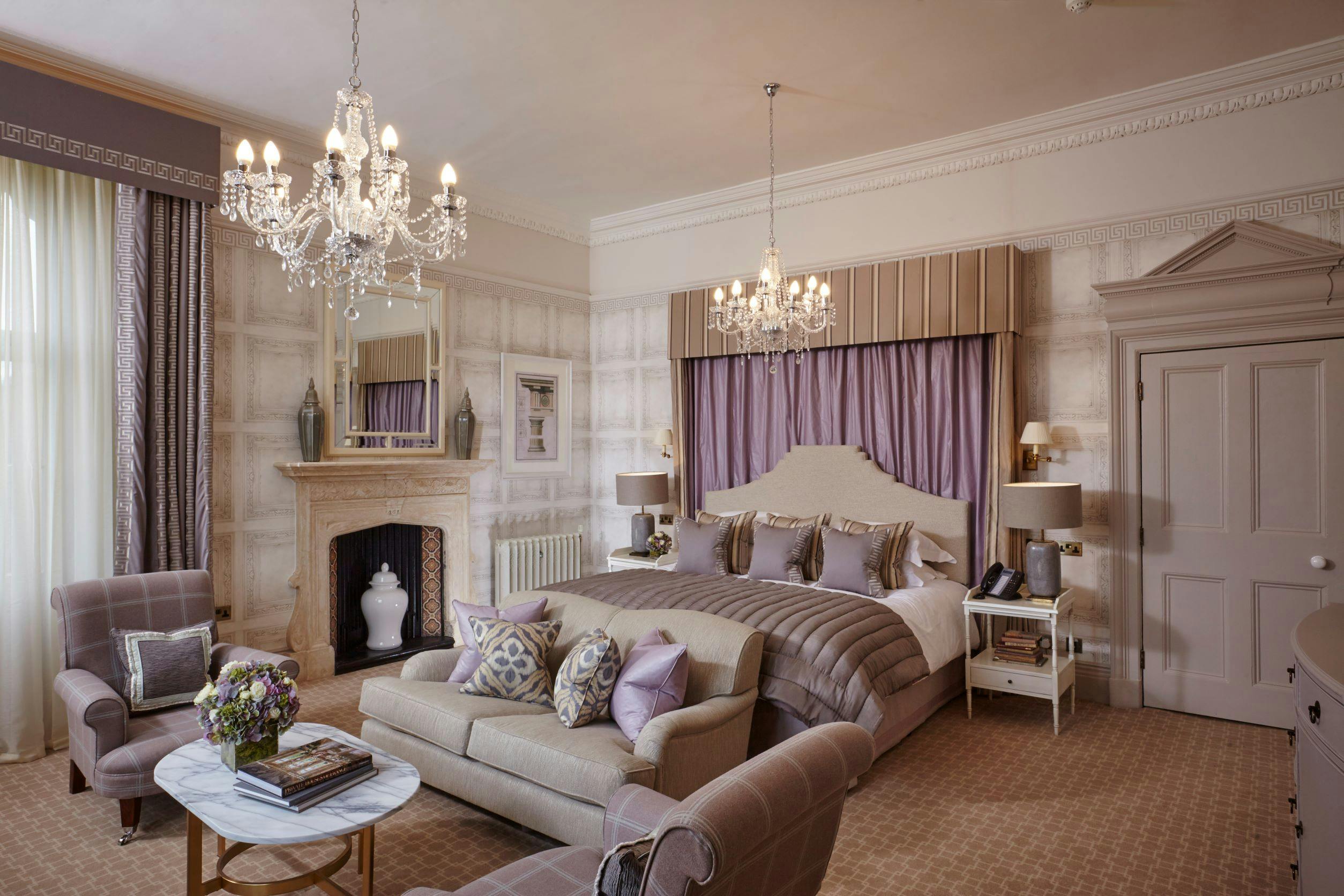 All in all, the workroom is a lovely place to be – large, light and airy with the hiss of steam irons, whirring of sewing machines, easy conversation and the collective satisfaction of producing beautiful hand finished window treatments and accessories.